Cascate del Mulino Terme di Saturnia in Tuscany
The beautiful Saturnia hot springs is a magical place just waiting to be discovered, unique for its thermal waters, for the calcareous rock pools dug by the waterfall and for the surrounding landscape. The Terme di Saturnia are free, promising an unforgettable experience for anyone who visits!
The Cascate del Mulino di Saturnia are one of the most evocative and fascinating places in the Maremma, and certainly among the most beautiful Free Hot Springs in Tuscany. The entire site was created naturally. The travertine rock pools were carved by the waterfall of sulphurous thermal waters and generated by the thermal torrent known as the Gorello.
Saturnia's hot springs are famous all over the world for their beauty. The small natural pools are continually filled with water descending from the waterfall, forming a beautiful open air swimming pool, far from noise, stress and daily chaos.
The Gorello Waterfalls originate from the sulphurous waters of the Terme di Saturnia, a nearby spa and hotel. The water flows from the natural spring at a temperature of 37.5°C (98°C) and thanks to the presence of a particular element, known as Thermal Plankton, it is thought to be good for the skin, as well as for the digestive, circulatory, motor and respiratory systems.
The Cascatelle (as the locals call them) look like a postcard from afar and are even more beautiful up close. Not to mention unforgettable for anyone who swims in them.
The waterfalls are open 24 hours a day, every day, even in winter and admission is free.
At the Cascate del Mulino there is a bar and a parking lot, which is always open.


WHERE TO SLEEP IN SATURNIA AND AT THE SATURNIA HOT SPRINGS
SPECIAL OFFERS AND DEALS FOR THE SATURNIA HOT SPRINGS
FREE HOT SPRINGS IN TUSCANY - THE CASCATE DEL MULINO
A unique and magical place where nature and wellness come together in a unique experience that's definitely worth trying! The Terme di Saturnia are unique, they're one of the world's most beautiful free hot springs. Their water flows into natural carved pools in the Tuscan countryside at 37°C (98°F) all year round and has plenty of extraordinary beneficial properties, not mention is great for your skin. Saturnia's hot springs are open all year round, 24 hours a day, and admission is free!
Un luogo unico e magico dove la natura ed il benessere si fondono in un'esperienza unica, sicuramente da provare! Le Terme Libere Saturnia sono uniche nel loro genere, considerate tra le più belle terme libere in Toscana, si caratterizzano perla temperatura dell'acqua, costante tutto l'anno a 37°C tutto, per le straordinarie proprietà benefiche delle acque termali. Le terme naturali di Saturnia sono aperte tutto l'anno, 24 ore al giorno, e l'ingresso è gratuito!
SPA AND POOLS AT THE TERME DI SATURNIA
The elegant Terme di Saturnia Spa & Golf Resort, is a pearl of the Tuscan Maremma. Luxury, relaxation and wellness in a fabulous location, in the Maremman countryside, just outside the village of Saturnia. Spa pools, water circulation paths, jacuzzis, a wellness center, a spring water pool flowing with the thermal waters of Saturnia.
To complete the picture, there's a golf course, 18 holes, par 72, a splendid example of the balance between sport and nature. Official website: http://www.termedisaturnia.it/
L'elegante complesso delle Terme di Saturnia Spa & Golf Resort, una perla della Maremma Toscana. Lusso, relax e benessere in una location da favola, tra la natura della Maremma, alle porte del borgo di Saturnia. Piscine termali, percorsi in acqua, idromassaggio, centro benessere, una piscina di acqua sorgiva, per godere a pieno delle acque termali di Saturnia.
A completare il quadro, il campo da golf, 18 buche, par 72, uno splendido esempio di equilibrio da sport e natura.
WHAT SEE IN SATURNIA IN THE TUSCAN MAREMMA
Saturnia, small village of Roman origin and today one of the most important tourist destinations in the Tuscan Maremma. Saturnia is one of the most beautiful attractions in the Maremma, a village full of history, every alleyway, every building, every panoramic view is one of a kind! Definitely worth a visit if only to discover the ancient monuments, from Roman ruins to the Church of Santa Maria Maddalena, through to the ancient walls, Porta Romana and the Archaeological Museum.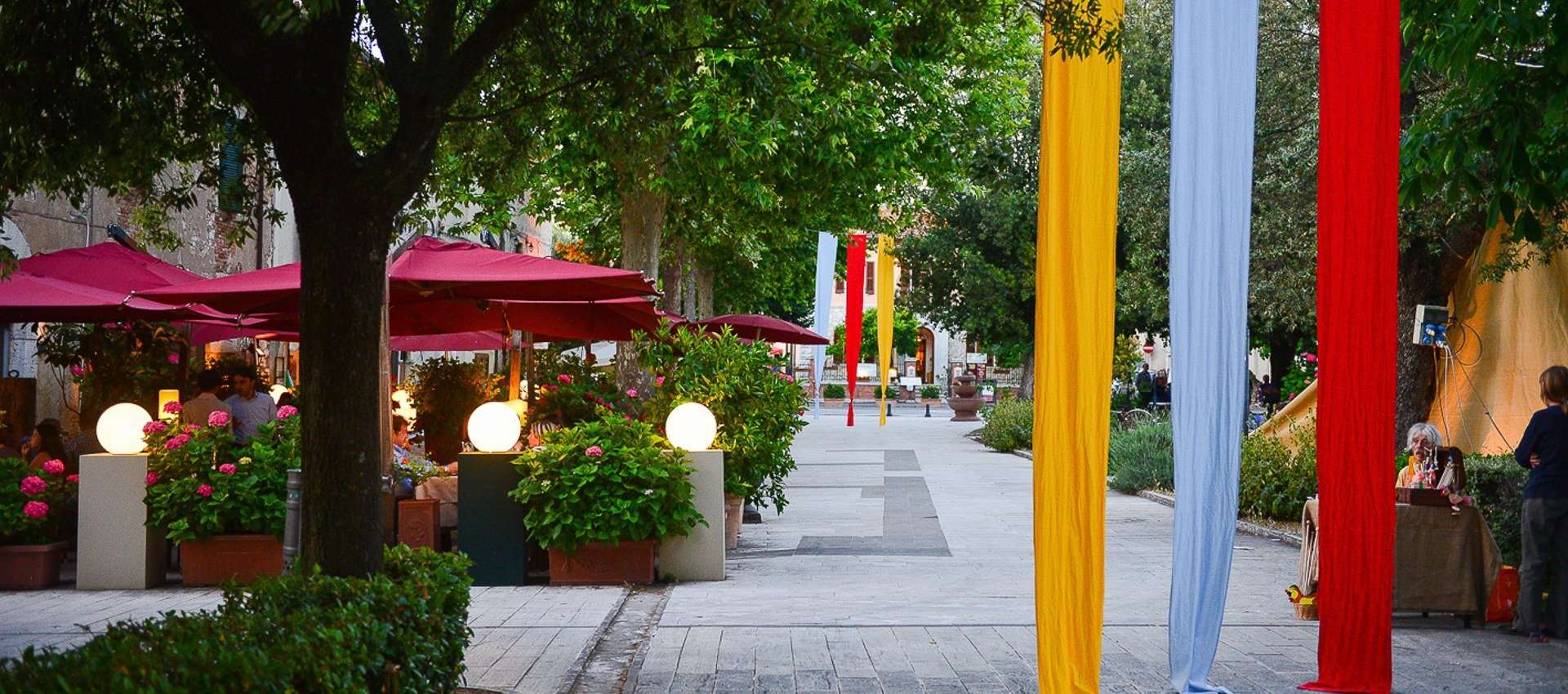 Saturnia, piccolo borgo di origine romana ed oggi una delle mete turistiche più importanti della Maremma Toscana.Il borgo di Saturnia è una delle attrazioni più belle della Maremma, un paesino ricco di storia, ogni vicolo, ogni edificio ogni scorcio panoramico è unico nel suo genere e imperdibile!Imperdibile una passeggiata alla scoperta dei monumenti più antichi, dai resti romani fino alla Chiesa di Santa Maria Maddalena, passando per le mura, Porta Romana ed il Museo Archeologico.
HOW TO GET TO THE CASCATE DEL MULINO AND SATURNIA HOT SPRINGS
NEWS ABOUT SATURNIA'S FREE HOT SPRINGS